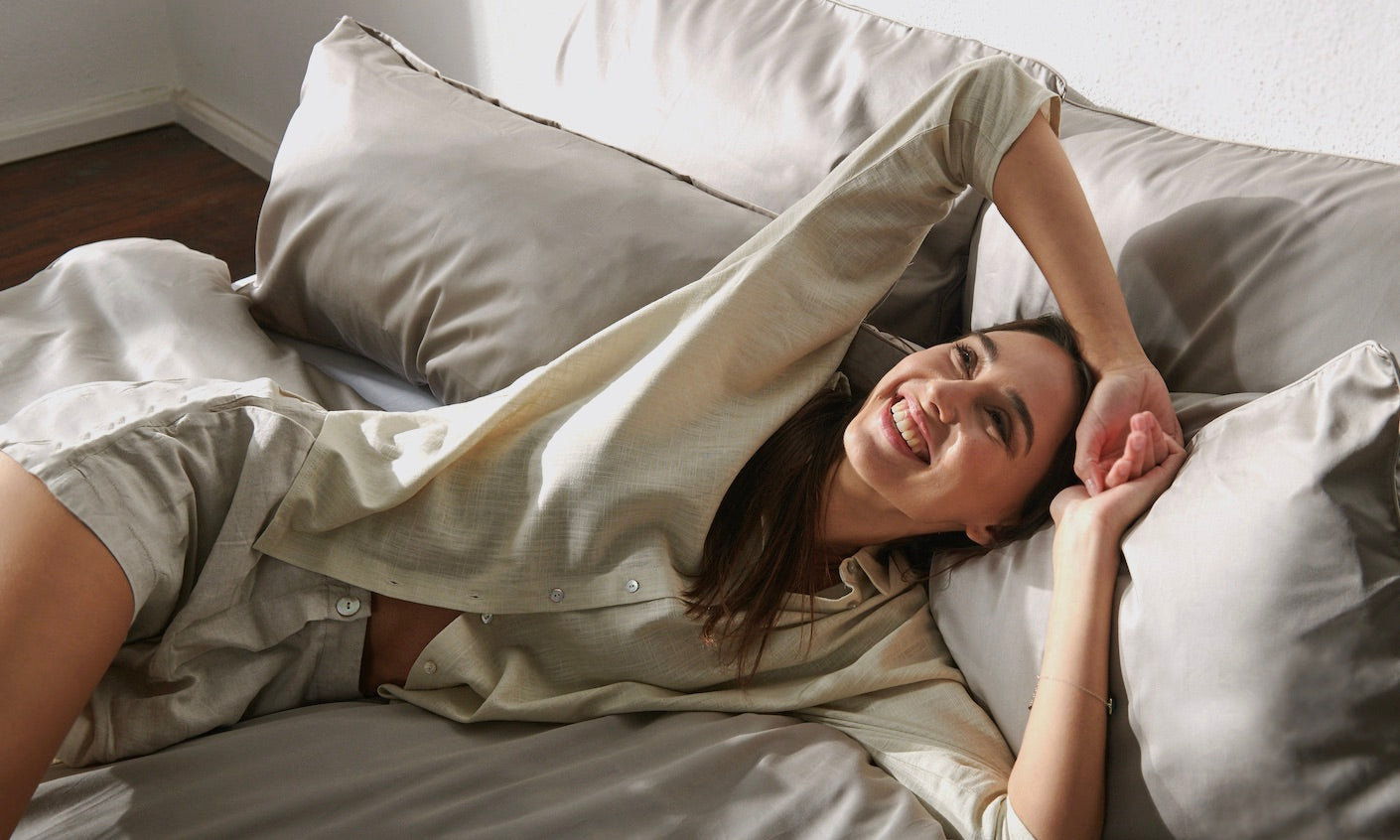 TIPS FOR A COMFORTABLE BED
Anna Nolte/ April, 2022
We all know that feeling when you wake up in the morning and the first thing you do is to take a hopeful look outside to check the weather. For most people, that glance on the other side of the glass is, to some degree, an indicator of what kind of day they're in for. When the sun is shining, people are usually more inclined to start the day full of energy and turn their backs on their beds for at least most of the day. However, if the rain is pelting the windows and the sky is overcast, you don't want to leave the warm cave of your bed.
Regardless of whether you have a lot or little to do on such a day, you should create conditions for yourself in which you can indulge in inner cosiness - in the evening at the latest. Your body already signals you in the morning if more effort must be made by you to not fall to the tiredness; and it will thank you if you take your time in the evening to come to rest.
We become especially aware of the importance of a comfortable bed on rainy days because this is where we gather energy for the day, take refuge in when everything becomes too much for us, or else it is the place where we reconsider every embarrassing experience of our lives. And that's why it should be a safe place that offers security, comfort and warmth. That's why here are a few tips on how to make your bed cosy:
1. THE RIGHT BEDDING
Many people make the mistake of defining the comfort of their bed solely in terms of their mattress. Yet studies, for example by the Bezirksklinikum in Regensburg, show how much also bedding can influence our sense of well-being: The human body loses half a litre of water during its nightly sleep. For that reason, breathable fabrics such as cotton, which can absorb heat, are recommended. Therefore, Cradle Studio deliberately uses cotton for its bedding. As a result, we don't get too warm under our covers.
2. DO NOT UNDERESTIMATE OPTICS
In addition to quality, of course, optics are also important. It's best to pick a uniform set with colours that put you at ease. That signals to the brain that your bed is a place to relax.
3. DECORATIVE PILLOWS AND COTTON BLANKETS.
Even if you already have nice bedding, there's nothing better than wrapping yourself in a cosy blanket while lying on a mountain full of soft pillows. A creative selection of pillows will also make your bed a little more personal.
4. LIGHTING
As a final tip, we recommend candles on the nightstand or fairy lights above the bed. The warm light makes everything twice as cosy.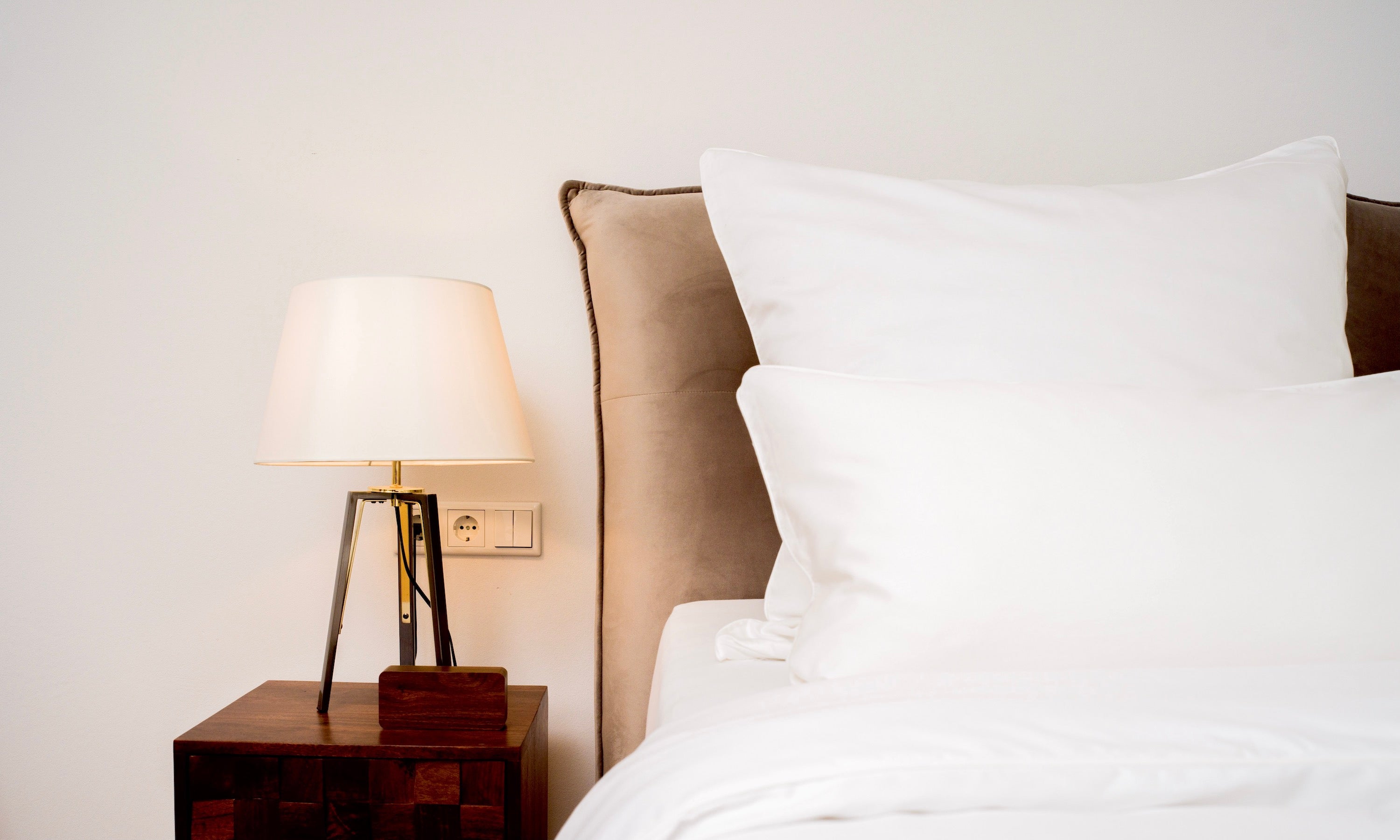 Baumwolle
WHY HEALTHY SLEEP IS IMPORTANT
We spend around a third of our lives asleep - and not without reason. Because sleep is important for body and mind. Good sleep is restorative and allows us to gather energy for the next day...
Read more