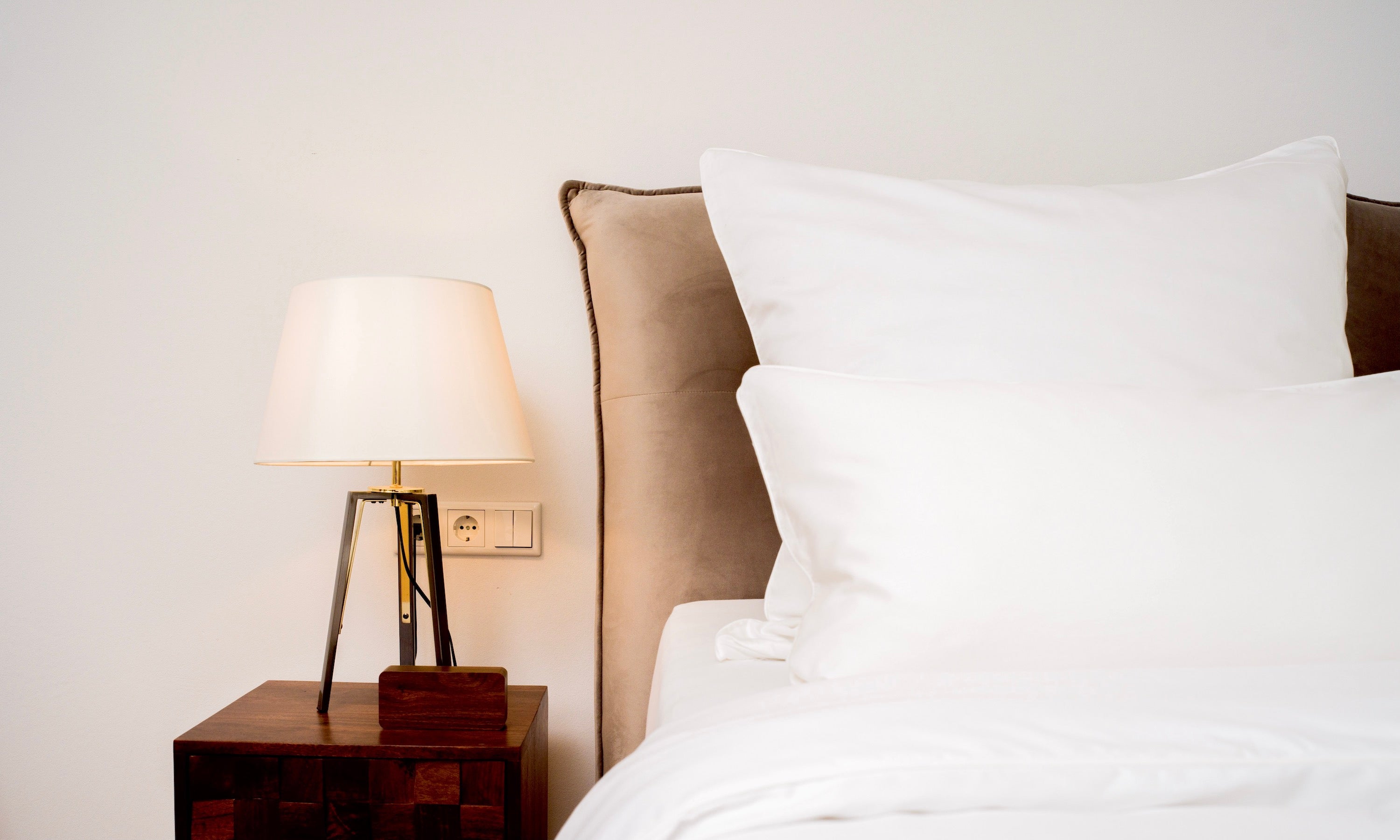 WHY HEALTHY SLEEP IS IMPORTANT
Sophie Lange/ July 2022

We spend around a third of our lives asleep - and not without reason. Because sleep is important for body and mind. Good sleep is restorative and allows us to gather energy for the next day. Poor sleep, on the other hand, can lead to illness in the worst case.

But what exactly does "good sleep" mean and at what point can we speak of sleep disorders?

"GOOD SLEEP" - MEANING:

We generally speak of good sleep when we fall asleep quickly, sleep through the night and wake up refreshed. However, it is not quite so easy to generalise, because the right amount of sleep is different for everyone. Some people feel fit after five hours of sleep, others are still tired after nine hours.

Every night we go through several sleep phases. In total, there are about four to seven sleep cycles per night, each lasting 90 minutes. If these are disturbed, you feel tired the next morning, and in the long run your health can also be affected. However, it is normal to wake up briefly during sleep; in most cases, we do not even notice this and have already forgotten it the next day.

A healthy sleep cycle is characterised by a clear sequence: A short phase of falling asleep is followed by stable sleep and deep sleep. This is followed by REM sleep, the phase in which most of our dreams take place. The first REM sleep phase occurs in adults between 60 and 90 minutes after falling asleep. As sleep progresses, the length of REM sleep phases increases, while the length of deep sleep phases decreases.

Germans sleep an average of seven hours and 14 minutes per night. Any sleep duration between five and nine hours is considered normal. However, deviations from this should not immediately be seen as a sleep disorder. After all, the decisive factor in evaluating your own sleep duration is how your sleep affects your condition the next day.

WHY IS "HEALTHY SLEEP" SO IMPORTANT?

Our body is very active during sleep. Sleep serves our recovery and promotes vital processes, strengthens our immune system and metabolism. In addition, the brain processes and stores the impressions of the day. Healthy sleep has a positive influence on our concentration and attention as well as our feelings and mood. With healthy sleep we can prevent health problems.

Good sleep is therefore important for us, because our sleep influences our whole body from muscles to hormones to the psyche.

WE CANNOT FORCE SLEEP

Our "inner clock" and our tiredness, the so-called sleep pressure, influence when we fall asleep. Our sleep rhythm is also influenced by hormones. During the day, the wakefulness hormone serotonin is released, which our body converts into the sleep-promoting hormone melatonin in the evening.

CAUSES OF SLEEP PROBLEMS

Just as the sleep rhythm is influenced in many ways, sleep problems can also be traced back to different causes. Starting with too little exercise, too much caffeine and alcohol, and side effects of medications, sleep problems can also be caused by psychological stress, health problems and unfavourable environmental factors such as noise and bad air.

AT WHAT POINT ARE WE TALKING ABOUT SLEEP PROBLEMS?

One third of Germans sleep badly at least once a week. Sleeping badly from time to time is no cause for concern and completely normal. However, persistent sleep problems should be investigated because they can affect our health and quality of life.

But when exactly are we talking about sleep problems? If you have not been able to fall asleep for several weeks despite being tired, this is called a sleep disorder. If you wake up too early or several times during the night and need at least 30 minutes to fall asleep again, it is a sleep disorder.
Starting with fatigue, lack of energy and loss of concentration, prolonged sleep problems can cause physical and mental illnesses such as cardiovascular disorders, diabetes, and depression. Ultimately, lack of sleep can also lead to social problems such as social withdrawal, stress attacks and aggression. Problems with concentration and reaction increase the risk of accidents, which can endanger not only oneself but others as well.

WHAT CAN WE DO TO PROMOTE GOOD SLEEP?

Healthy sleep requires relaxation and rest. Meditation, breathing exercises, books or slow music have a calming effect.

A regular sleep rhythm also promotes falling asleep.

It is best to avoid food and exercise a few hours before going to bed. It is also important to avoid alcohol and caffeinated drinks. Distractions such as the television and mobile phone can disturb your sleep because of the blue light, among other things - these devices should be removed from the bedroom.

Before you go to sleep, air out your room - the ideal sleeping temperature is 16 to 18 degrees Celsius. To fall asleep, a completely darkened room is an advantage.

Last but not least, a comfortable bed with the right bed linen plays an important role.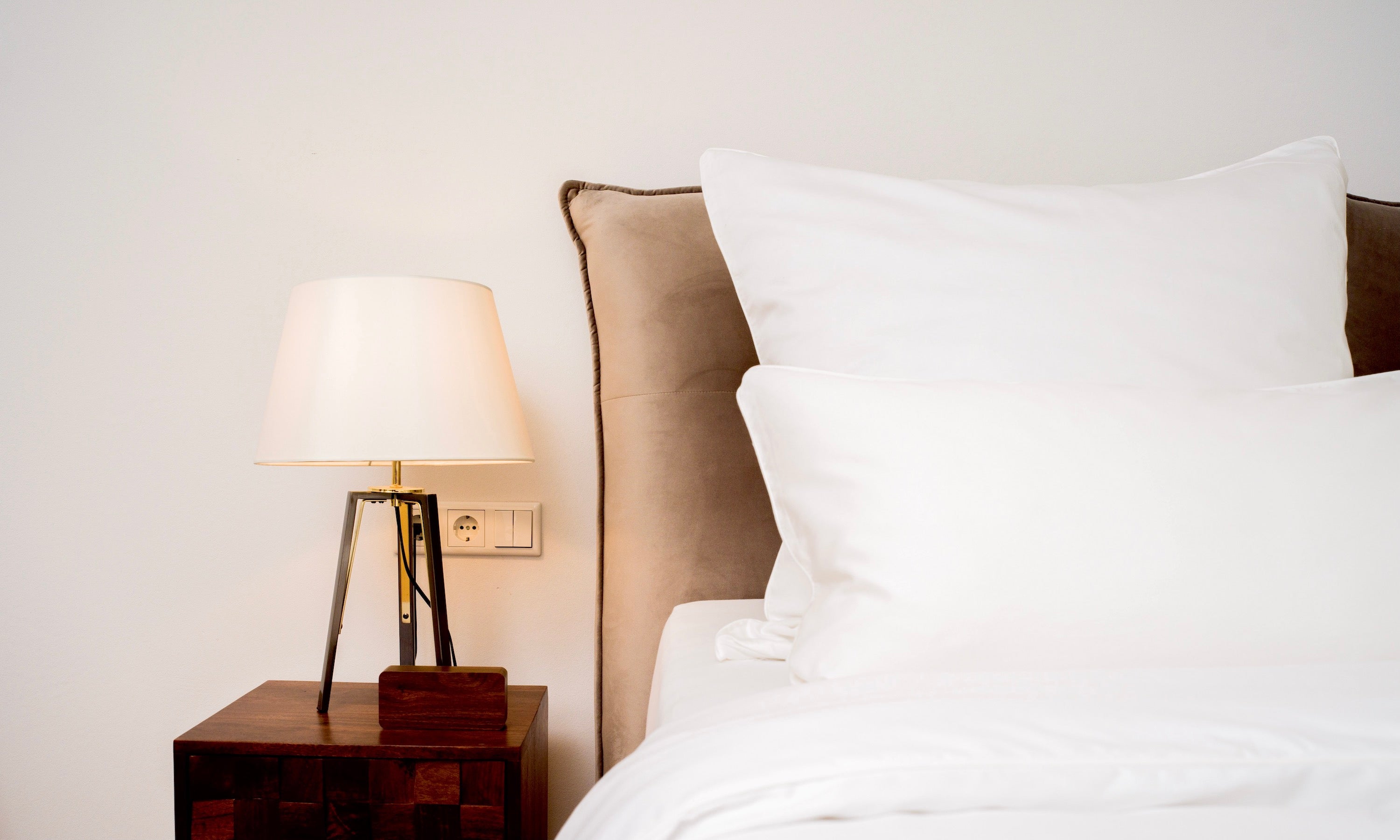 Baumwolle
WHY HEALTHY SLEEP IS IMPORTANT
We spend around a third of our lives asleep - and not without reason. Because sleep is important for body and mind. Good sleep is restorative and allows us to gather energy for the next day...
Read more