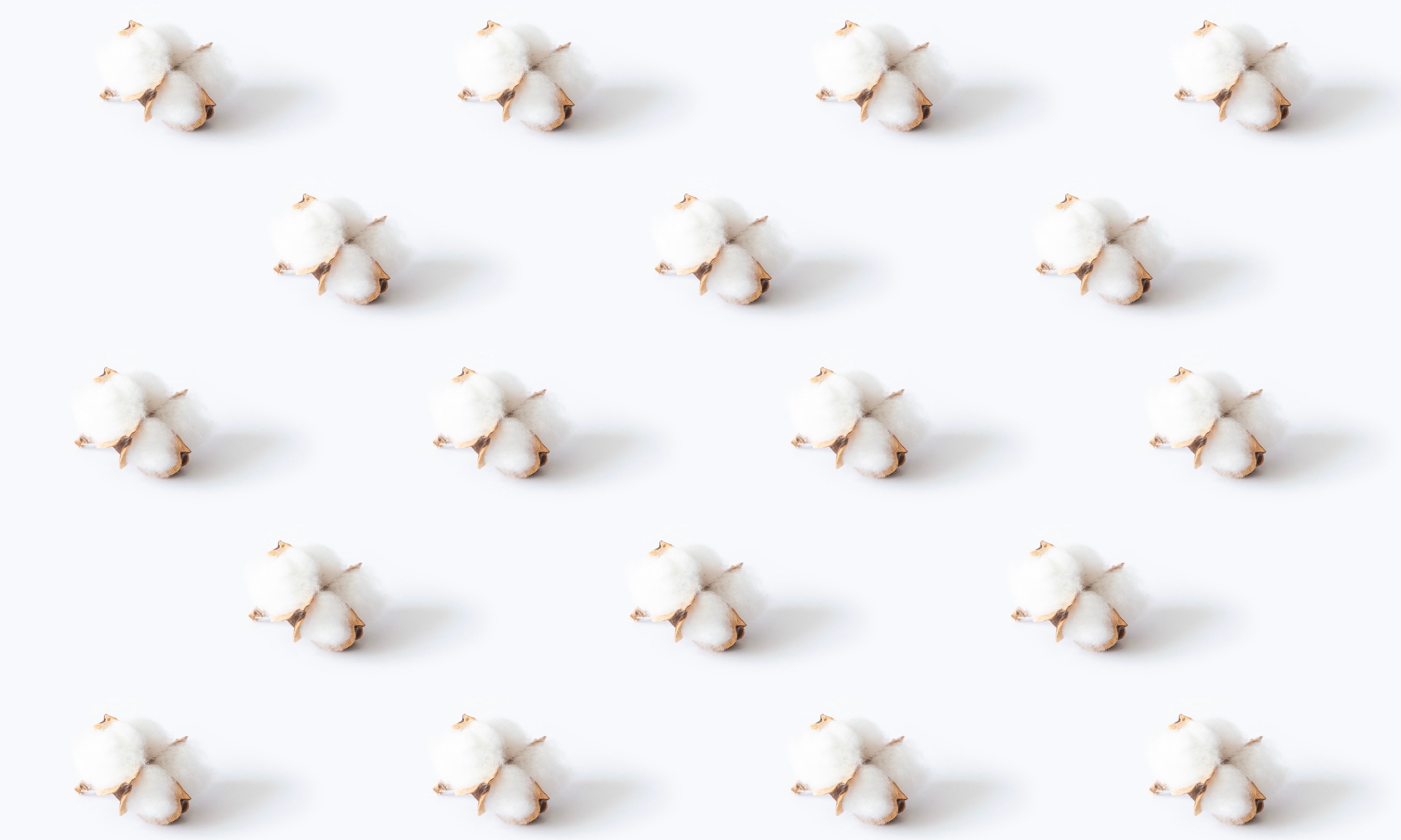 WHY WE ARE FANS OF COTTON
Carolin Ziegler/ September, 2021
At Cradle Studio, we place a particularly high value on the highest quality and premium craftsmanship in our products. Our goal is to make products that look beautiful, feel great and are durable, without neglecting the aspect of sustainability. Using cotton is the perfect foundation for this.
The cotton plant, which belongs to the mallow family, is one of the oldest useful plants in the world. The natural fibre has been cultivated for textile production for several thousand years. Even today, cotton is the most important natural fiber in the world in terms of quantity due to its unique structure and ideal usage properties. It is particularly suitable for home textiles.
But what makes cotton so special as a fabric?
1. Cotton is particularly kind to the skin.
Probably the most important advantage of cotton is its fine structure, due to which it is considered a natural and particularly skin-friendly fibre. Unlike many types of wool, cotton does not scratch, is soft and cuddly and does not become statically charged. It therefore has optimal properties for the textile industry and is particularly popular for the production of home textiles such as bed linen.
Cotton is also ideal for sensitive skin types.
2. Cotton is breathable and absorbent.
A big plus of cotton is its temperature and moisture regulation. Especially compared to synthetic fibres, cotton fibre, due to its structure, is very swellable and absorbent. Textiles made of cotton absorb moisture excellently and at the same time are insoluble in water. Even when they have absorbed up to 20% of their own weight in moisture, cotton textiles still feel dry. Only when they have absorbed more than 65% do they start to drip.
The fabric thus stores moisture, while at the same time conducting excess heat to the outside. This particularly low heat storage of cotton (only little air can be trapped) consequently leads to a high air permeability. Especially for summer textiles, the natural fabric is therefore ideal, because you neither overheat nor cool down due to the moisture balance.
3. Cotton is very tear and abrasion resistant.
High quality cotton is characterized by great durability. Basically, the longer the cotton fibre, the stronger and more tear-resistant the fabric made from it, and the higher the quality of the final product. In addition, wet cotton fibres are even more durable than dry ones, which is why even frequent washing and spinning can do little to cotton textiles.
Due to their high abrasion resistance, cotton textiles have particularly little wear, so they are insensitive and durable. With the right care, cotton products look like new for years, which extends their useful life compared to textiles made of other materials. Especially for people who pay special attention to sustainability when buying, products made of cotton are therefore a good choice.
4. Cotton is particularly easy to care for and heat resistant.
As with all materials, of course, the same applies to cotton: the wrong care can damage the fibres (in principle, you should therefore always follow the information on the care labels). In general, however, it can be said that cotton is particularly easy to care for compared to other fabrics. Due to the molecular structure of cotton, its fibres are very resistant to heat and alkalis, so it can be washed hot and ironed without any problems. Even with frequent use and cleaning, cotton textiles are therefore very durable and incidentally meet the highest hygienic requirements.
5. Cotton can be further processed to a high standard.
The natural material cotton can be refined to a very high degree through further processing steps, for example with the help of various weaves. For example, cotton sateen (also called maco sateen) is produced. This fabric is especially ideal for hot summer days, as it is breathable and skin-flattering, as well as having a cooling effect. In addition, cotton items are very easy to dye. This is mainly due to their high moisture absorption, which allows the dyes to penetrate deep into the fiber. Incidentally, during finishing, the cotton yarn still retains its numerous other positive properties.
6. Cotton is biodegradable and vegan.
Finally, cotton is very environmentally friendly because it is natural and renewable. It is a purely plant-based product and thus vegan (free of components of animal origin). It is also made mostly of cellulose, which is 100% biodegradable.
Want to learn more about Cradle Studio? Subscribe to our slightly different newsletter and get a little update from us every Sunday with insights into our daily Cradle Studio life. Subscribe now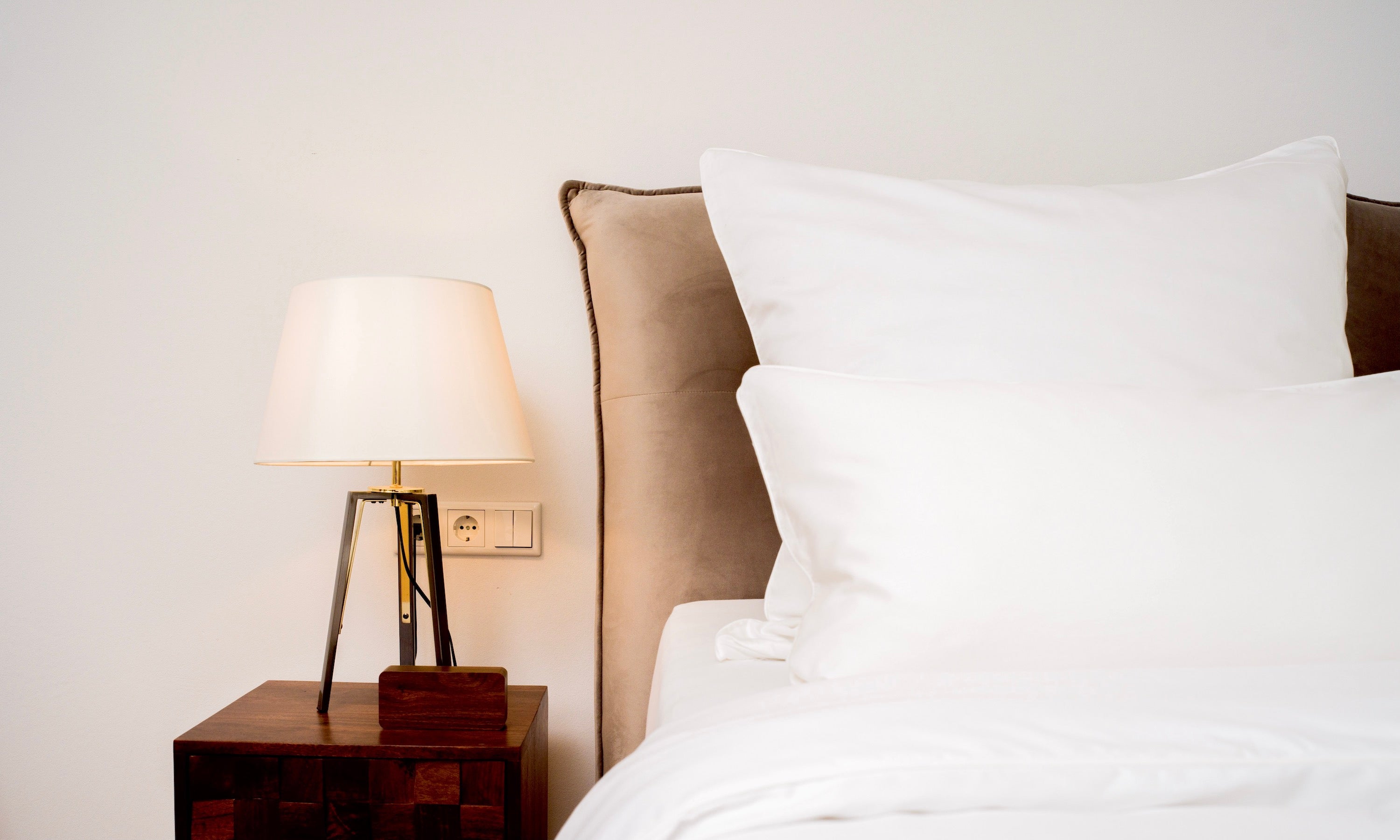 Baumwolle
WHY HEALTHY SLEEP IS IMPORTANT
We spend around a third of our lives asleep - and not without reason. Because sleep is important for body and mind. Good sleep is restorative and allows us to gather energy for the next day...
Read more