10% on Your First Order With the Code "HALLO"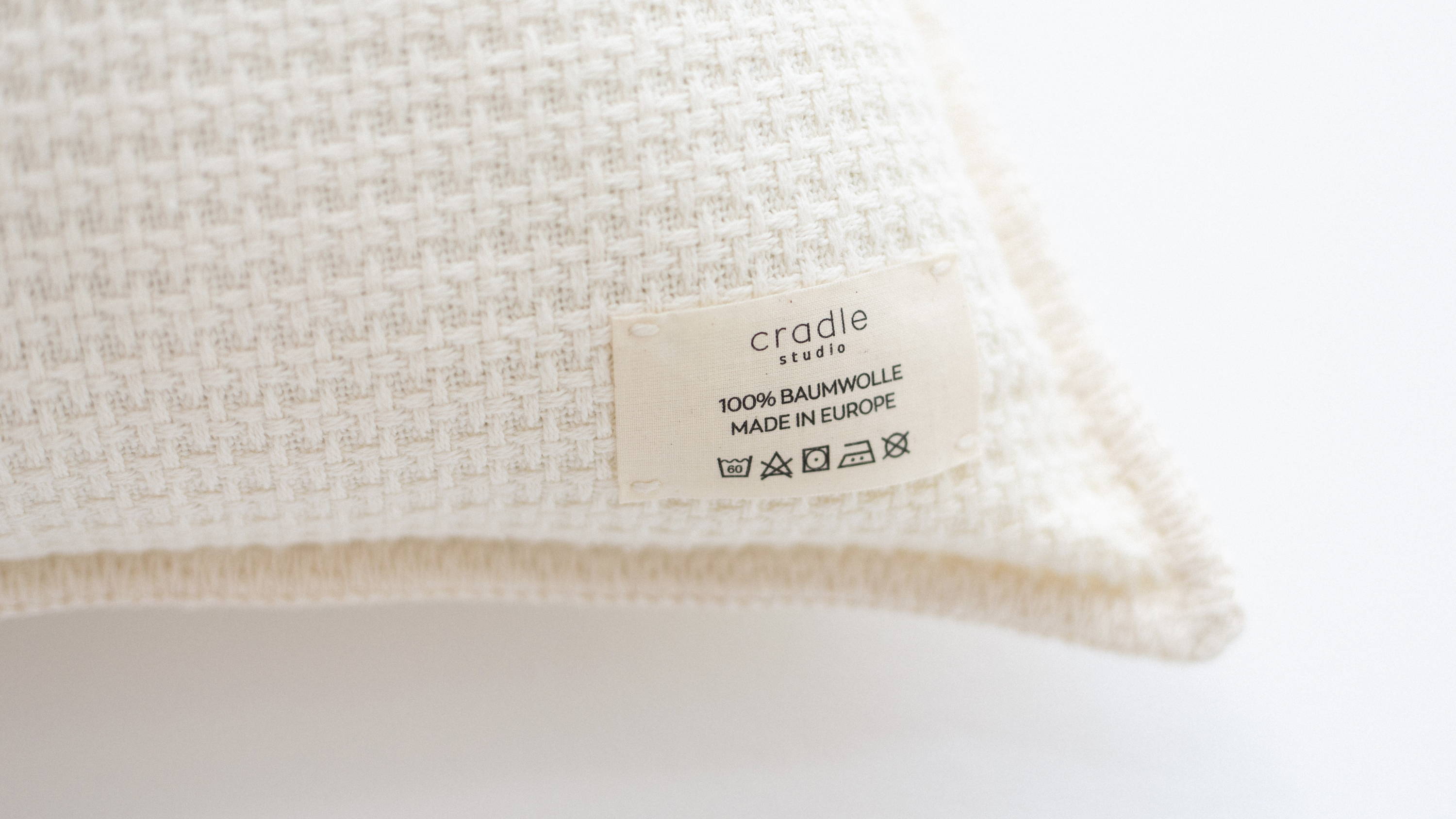 Zeitlose Heimtextilien mit zeitgemäßer Wertschöpfungskette
In erster Linie wollen wir als Konsument natürlich unser Zuhause mit wunderschönen Heimtextilien verschönern. Das bedeutet aber nicht, dass wir in puncto Nachhaltigkeit Abstriche machen müssen. Als Teil der Generation, für die Nachhaltigkeit längst mehr als nur Nischenthematik ist, möchten wir als Brand dazu beitragen, soziale und ökologische Verantwortung in der Kernphilosophie eines jeden Unternehmens als das neue Normal zu etablieren.
Gemeint ist hierbei der Respekt gegenüber Mensch und Umwelt bei jedem Schritt des Wertschöpfungsprozesses: keine unausgesprochenen Arbeitsbedingungen unterstützen, transparent agieren, bei den Verpackungen auf Plastik verzichten, durch hohe Qualität und Zukunftskonzepte die langfristige Verwertbarkeit eines jeden Textils anstreben. Dabei möchten wir auch bei den Details daran denken, wie wir es ein bisschen besser machen können – ob Visitenkarten aus recyceltem Cotton oder Dankeskarten, die man blühen lassen kann. Wir toben uns aktuell mit voller Begeisterung an kreativen Lösungen aus.
Aufgewachsen mit einem Familienunternehmen, das qualitativ hochwertige Heimtextilien produziert, haben wir als junges Unternehmen die außergewöhnliche Möglichkeit, heutigen Zeitgeist mit jahrzehntelanger Produkterfahrung zu kombinieren. Soziale und ökologische Standards sind Kernbestandteil der Produktion und werden kontinuierlich erweitert. Erfahre more mehr über die Produktion.
Unsere Vision: hochwertige & nachhaltige Heimtextilien, die in jedes Zuhause passen und mit gutem Gewissen gekauft werden können. Weg von Fast Fashion hin zu der guten alten von Oma gelobten Qualitätsware.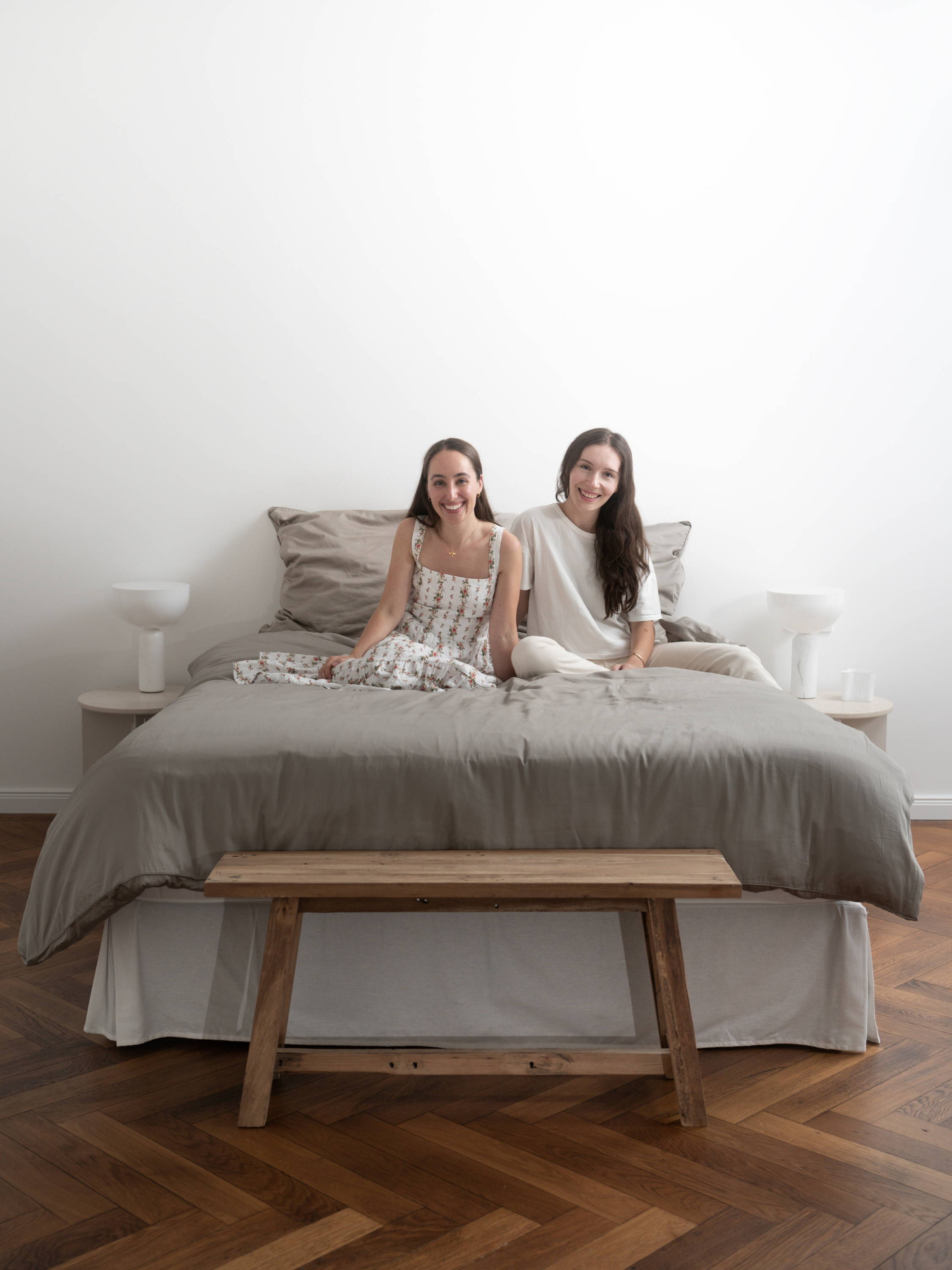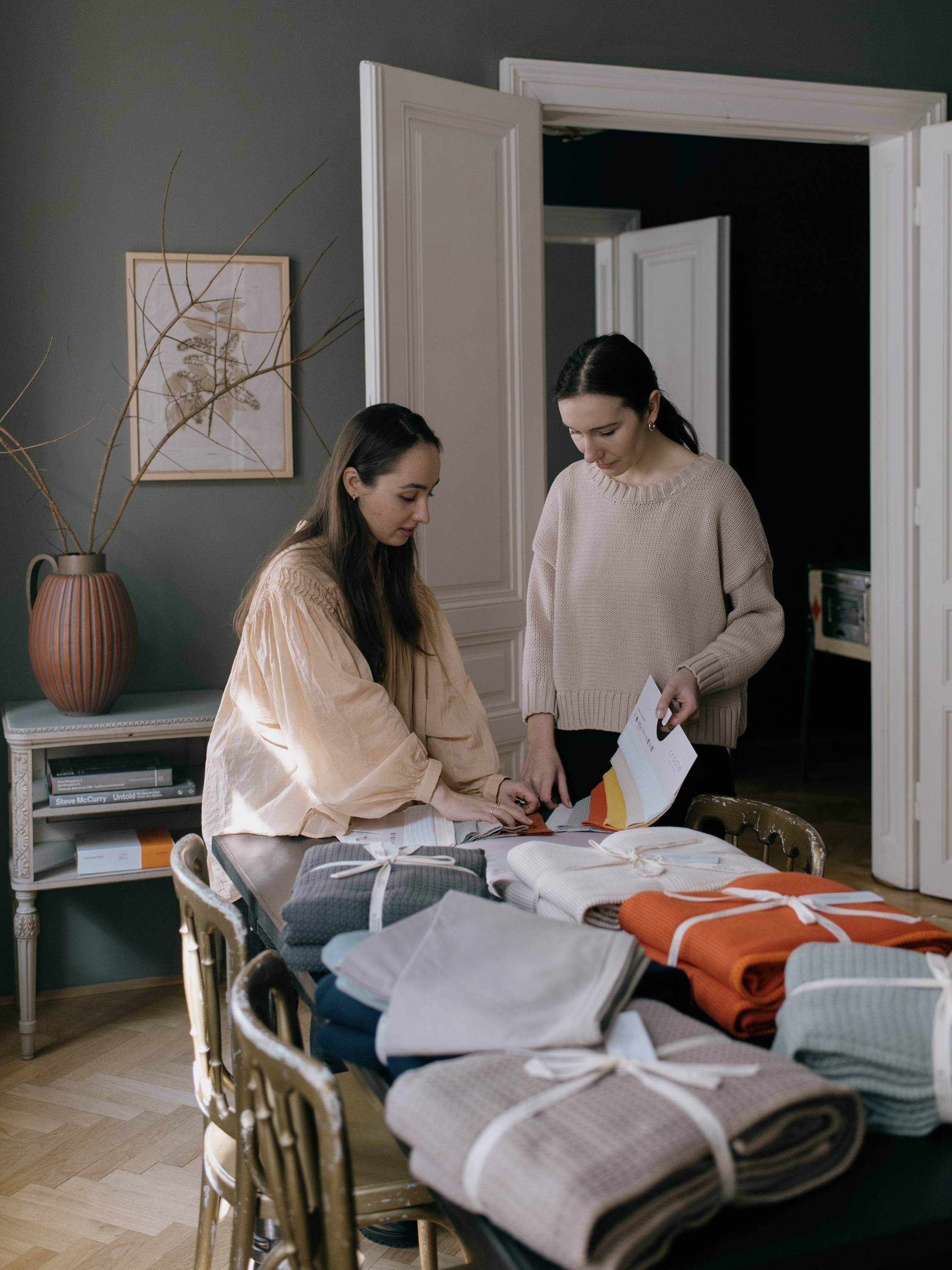 OUR VALUES

Fair Cotton/
Made in Europe/
Oekotex Standard 100/
CO2-Neutral Production/
Solarbetriebene Produktion/
Premium Quality/
Assembled by Hand/
Plastic-Free Packaging
Möchtest du mehr über das Start-up Leben von Cradle Studio erfahren? Abonniere unseren etwas anderen Newsletter und erhalte jeden Sonntag ein kleines Update von uns mit Einblicken in unseren Cradle Studio Alltag. here.